Huy Phan
MD PhD FACC FHRS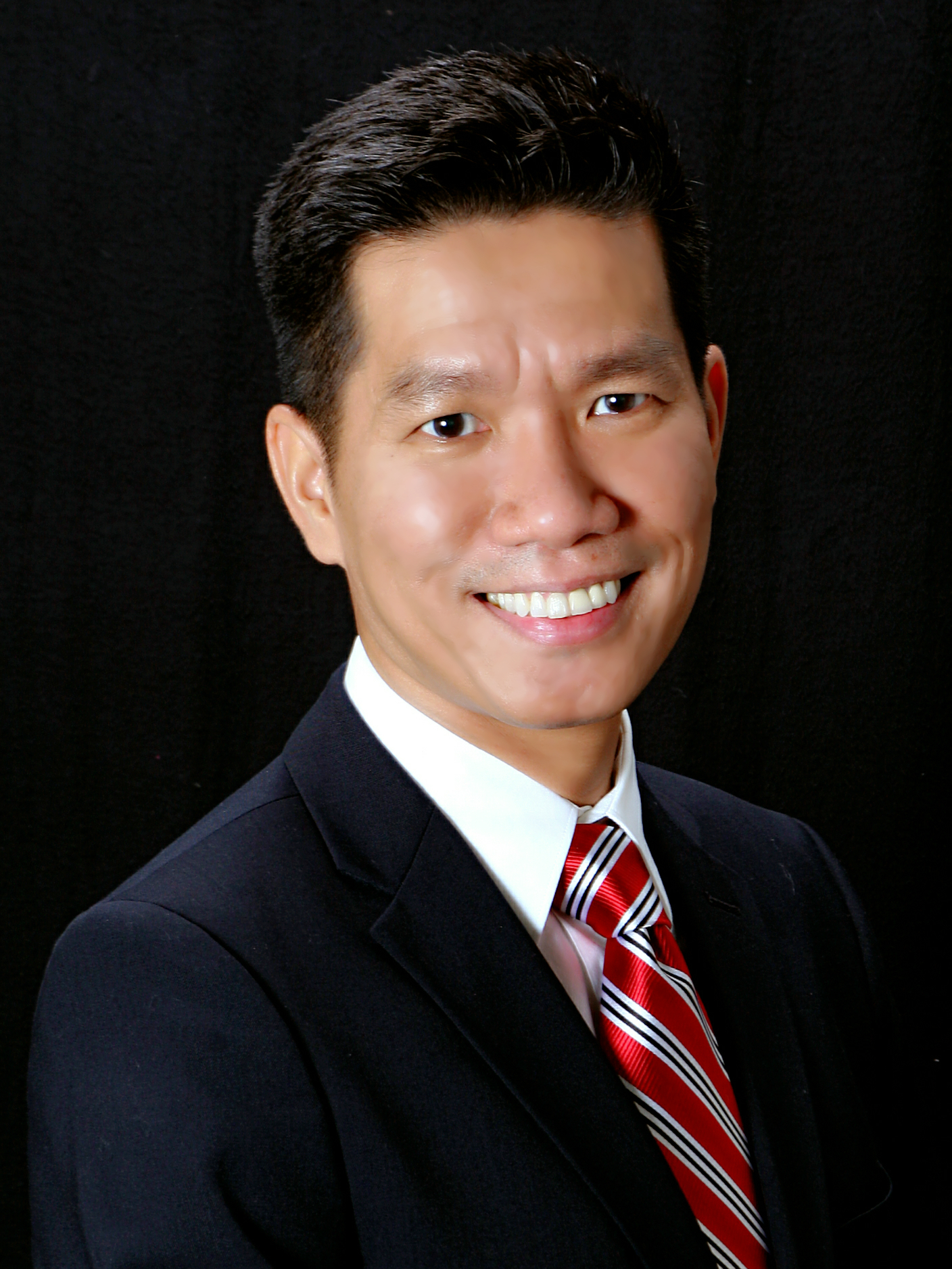 Originally from Đà Nẵng city, Vietnam, Dr. Phan spent his early years in Tucson where he graduated summa cum laude with honors from the University of Arizona with a degree in Molecular & Cell Biology.  He completed the combined MD/PhD degree at the University of Texas–Houston Medical School and the MD Anderson Cancer Center.  His doctorate focus was in Molecular Genetics. Dr. Phan then returned to Tucson for his residency at the University of Arizona–Medical Center and served a year as Chief Resident in the Department of Internal Medicine. With passion for heart diseases, Dr. Phan further pursued fellowship training in General Cardiology & Cardiac Electrophysiology at the University of California–San Diego and is board-certified in both specialties.  He is also board-certified in Adult Echocardiography. 
Dr. Phan has served patients in the East Valley area since 2012.  Dr. Phan has expertise in medical treatment and ablation procedures for various cardiac arrhythmias, especially ATRIAL FIBRILLATION.  Dr. Phan specializes in Radiofrequency (RF) ablation, and also has experience in Laser (Cardiofocus/HeartLight) ablation as well as cryo-ablation. In addition, he collaborates with Cardiothoracic surgery team to offer CONVERGENT (Hybrid) ablation for patients with persistent and longstanding AFIB.  Dr. Phan employs innovative technologies in 3-D mapping to improve outcomes and patient's safety. 
Dr. Phan is the first Cardiac Electrophysiologist in the state of Arizona who has eliminated the use of X-ray fluoroscopy in ablation procedures for atrial fibrillation, atrial flutter, and supraventricular tachycardia (SVT). This has minimized radiation exposure for both patients and staff.
In qualified patients with atrial fibrillation who are at high risk for stroke but unable to tolerate blood thinner due to bleeding or side effects, Dr. Phan can implant a WATCHMAN device (Left Atrial Appendage Occlusion device) to prevent strokes.
In addition, Dr. Phan implants and manages many types of HEART DEVICES such as loop recorder, pacemaker, defibrillator, and bi-ventricular pacemaker/defibrillator (also known as Cardiac Re-synchronization Therapy CRT device). 
Academically, Dr. Phan has been actively involved in scientific research and teaching.  Dr. Phan has served as principal investigator/co-investigator in multiple ongoing Clinical Trials including REAL-AFIB, PREEMPT-HF, NODE-303, HEAL, and WAVECREST-2.  Dr. Phan has presented at many national and international conferences. 
Dr. Phan is also an Associate Clinical Professor at the University of Arizona-College of Medicine (Phoenix Campus) and has mentored several medical students.  He is a Fellow of the Heart & Rhythm Society (FHRS) and a Fellow of the American College of Cardiology (FACC).  
Dr. Phan speaks fluent English and Vietnamese, as well as limited Spanish and Thai languages. He lives in Chandler with his wife who is a former special-ed teacher at Chandler Unified School District and their 5-year old son.  They enjoy traveling, hiking, gardening, and singing karaoke in their free time.
---
Erica Brackin
MSN C-FNP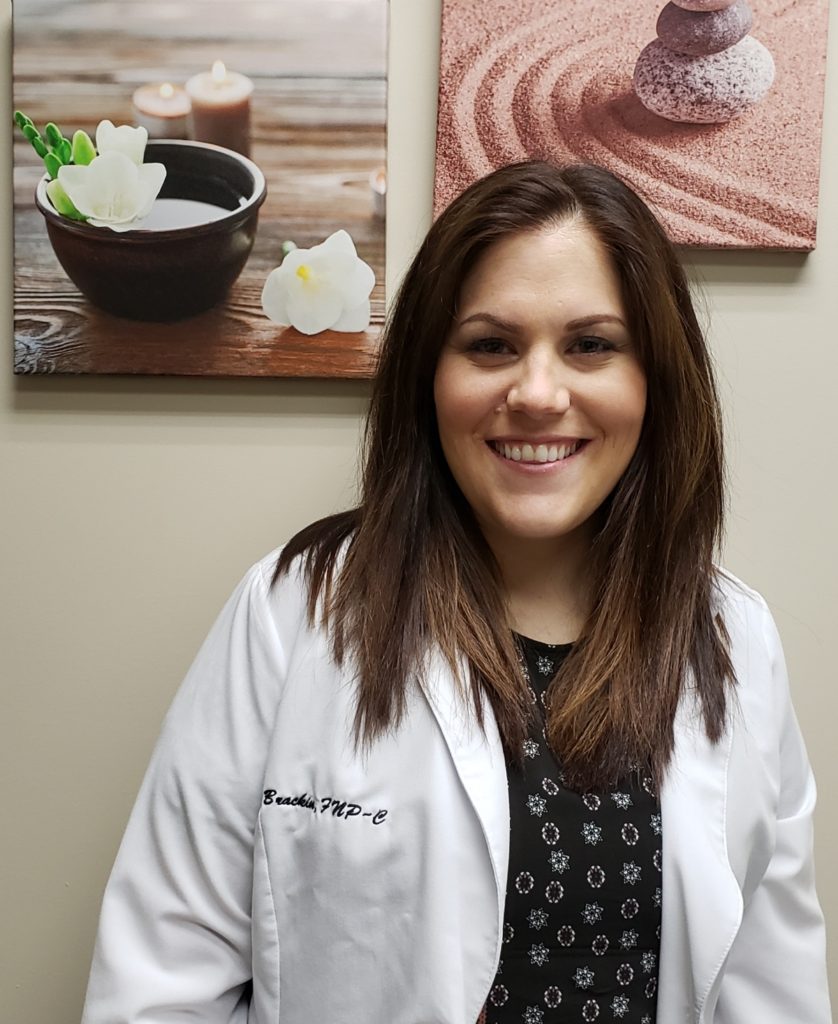 Erica Brackin joined Valley Heart Rhythm Specialists in 2019.  She graduated with a Bachelor of Science in Nursing from the University of Arizona in 2007.  After graduation, Erica worked for 7 years in the Cardiovascular Intensive Care Unit at Banner Heart Hospital. She then earned her Master of Science degree in Nursing as a Nurse Practitioner in 2013.  Erica has more than 10 years of experience in the field of Cardiology and Cardiac Electrophysiology.  She is board certified with the American Association of Nurse Practitioners.  She is also a member of the Heart and Rhythm Society (HRS) and the American College of Cardiology (ACC).
Erica is passionate about cardiovascular diseases, especially rhythm abnormalities.  She is eager to help patients keeping their hearts healthy.  Erica is excited to be a part of Dr. Phan's team and is looking forward to provide excellent care for her patients.
Erica was born in Pennsylvania but has been in Arizona for more than 30 years (so yes, she considers herself a native Arizonan!). She currently lives in Ahwatukee with her husband, two children and two dogs. In her spare time, she enjoys spending time with her friends and family, traveling, and running. She has participated in many half marathons and marathons around the country.